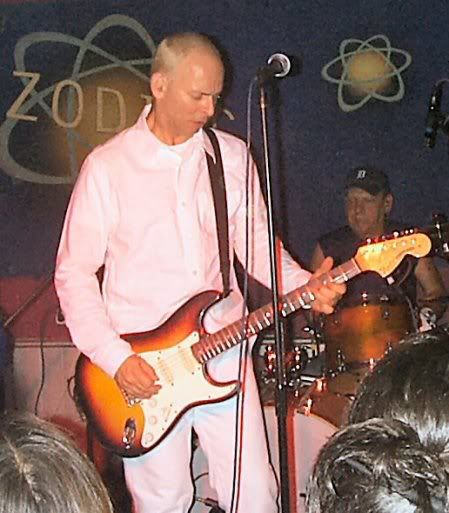 Last week I went to see
DKT/MC5
again, this time in Oxford. I also remembered to take my camera this time! As ever, they played an exciting set full of the MC5's best known songs.
What I want to know is, what model Fender Stratocaster is it that
Wayne Kramer
uses these days? It's a hardtail Strat, that's for certain (despite the "with Synchronized Tremolo" legend on the headstock!), and on the scratchplate near the pickup selector switch there is a Fender "F". Does anyone have any ideas what model it might be? Just curious...