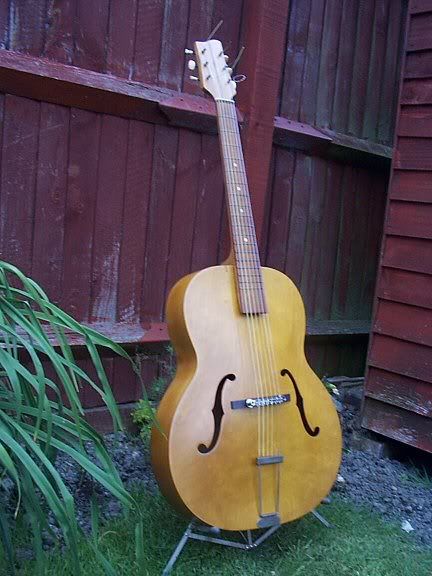 Here's my old battered cello guitar that was rescued and brought back to life through the efforts of a couple of friends. I really can't take any credit for this project, as all the work was done for me. This work included re-glueing the body, re-setting the neck, sanding the remaining old finish off (someone had made a half-arsed attempt previously) and re-spraying in this gorgeous gold.
I've strung her up tonight for the first time and the initial impressions are good. The sound is sweet and I have achieved a very nice playable action. I just need to play the new strings in a bit and get the tuning stabilised, as they always sound overly bright when you first put them on.
In case you don't remember,
this is what she looked like before
!