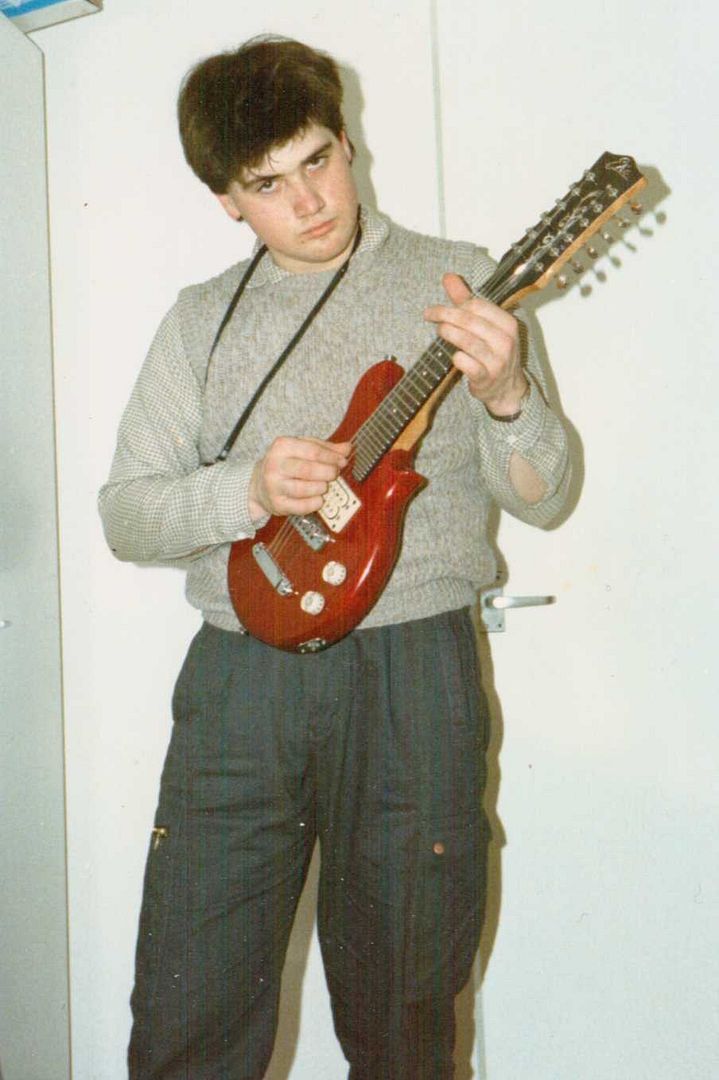 guitarz.blogspot.com
:
Further to yesterday's post about the
Robin Ranger octave guitar
, just through sheer coincidence this morning I found this photo featuring an
Eko Mando Guitar
which is essentially a half-scale electric 12-string. No doubt this was an instrument inspired by the
Vox Mando Guitar
, the Vox and Eko companies having previously had very close ties in the late 1960s when Vox shifted guitar production to Italy's Eko factory. Unlike the 6-string Robin Ranger, the Eko with 12 strings arranged in 6 courses allows for a more realistic mandolin sound.
"New old stock" Eko mando guitars are still available today via
Brandoni Guitars
, if anyone is interested in purchasing such an instrument. They also have 8-string Eko electric mandos.
As for the identity of the 1980s kid in the photo (nice tank top and balloon pants!), I have to put my hand up and admit it is me.
G L Wilson
© 2012, Guitarz - The Original Guitar Blog - now in its 10th year!