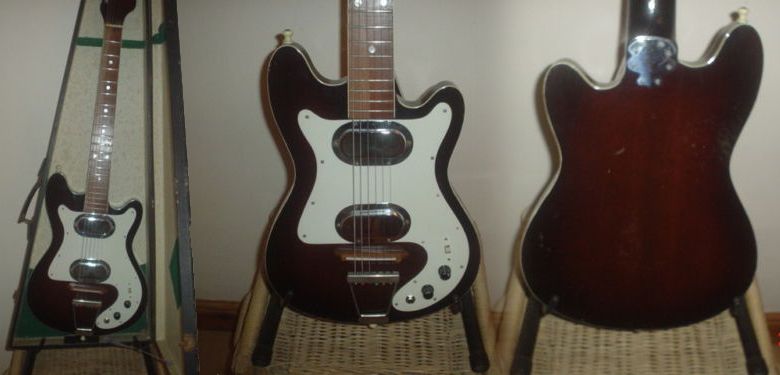 This
Guyatone LG-40
is quite an ordinary guitar compared to other models from the Guyatone range such as the super sexy sleek
LG-1200
or the
LG-120
with its rotating neck pickup. However, this slab-bodied instrument is not without its charms; don't you just love those almost oval-shaped pickups? Binding on both neck and body adds a touch of class. Believed to be from the late 1950s, this guitar was probably considered to be state of the art uber-cool back in the day.
Currently listed on eBay UK with a Buy It Now price of £300.
G L Wilson
© 2011, Guitarz - The Original Guitar Blog - now in its 10th year!