The Guitarz Chamber of Horrors!
If you enjoyed yesterday's Jerrycan guitar, then you might also enjoy today's little freak show that I have put together from some of the weirder guitars currently on sale on eBay.
First up, we have a one-off guitar built by legendary British luthier
John Birch
for
Dave Hill
of
Slade
, and apparently used by Hill on various TV appearances (although I confess I can't remember having seen it before).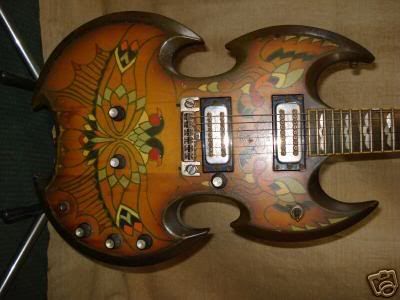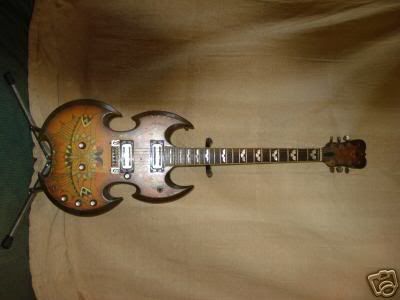 Hurry! The auction ends in two days time.
Buy it now for £25,000
! (More on Slade's gear
here
).
Now feast your eyes upon this - a one-off Rolls Royce themed guitar, complete with flying lady hood ornament! But aren't Rolls Royces supposed to be elegant?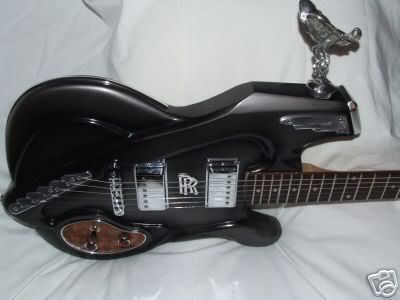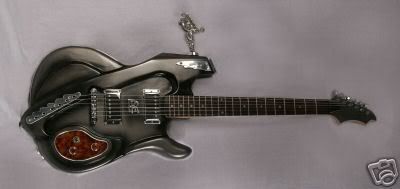 Starting bid is £700
. Buy it for your chauffeur.
Finally, this abomination is supposedly someone's idea of a work of art. Presenting the Charvel "Coral Reef" guitar, which would probably look a whole lot better at the bottom of the sea.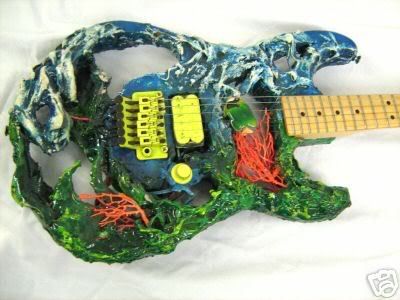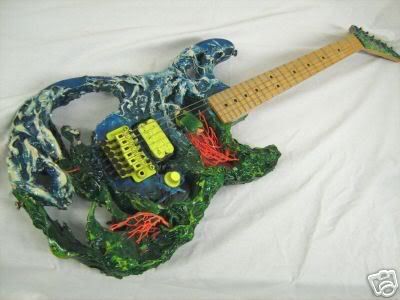 Buy it now for £999
from this infamous German seller, well-known for their over-inflated prices on complete pieces of crap. Oh, and don't try any Pete Townshend style windmilling on this - you'll likely impale your hand on a spiky bit.