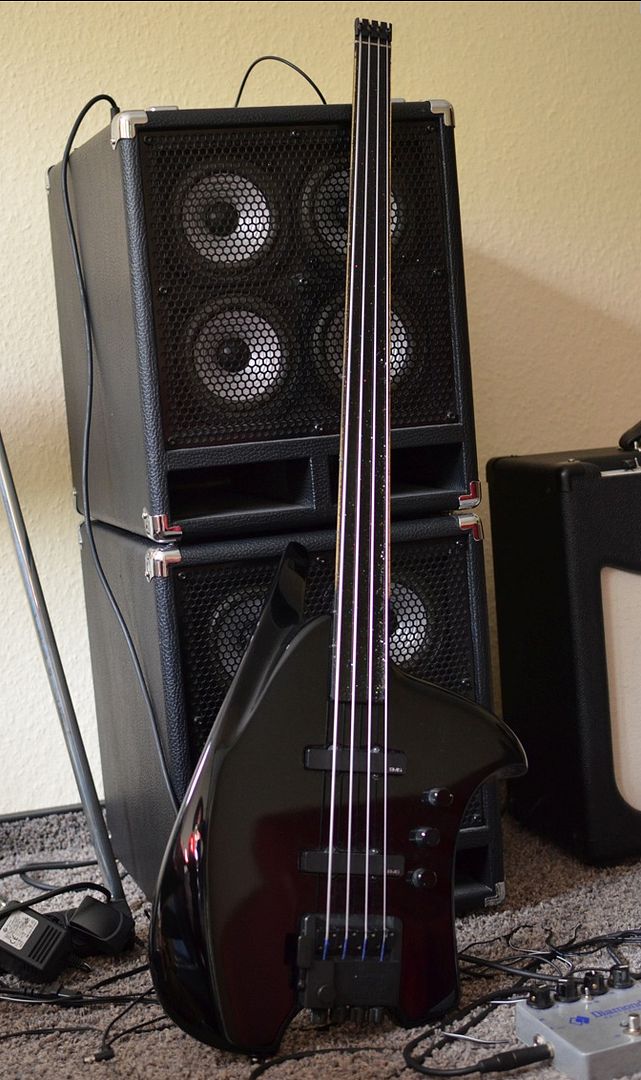 guitarz.blogspot.com
:
We were discussing
ergonomic guitars
recently, and of course the name
Klein
came up.
Steve Klein mainly builds high-end acoustic guitars these days, but he is probably best known for his ergonomically designed headless guitars. We at
Guitarz
have previously featured a rare
left-handed example of the Klein BF-96
. These guitars are no longer in production, but have inspired numerous luthier-built instruments and ergonomic self-build projects.
I had heard that Klein produced a bass, but had never seen an example before I was browsing
Vintage and Rare
this weekend. You'll notice that the body is slightly more elongated than the guitar model, and it also has an upper body horn, which no doubt helps achieve the correct balance of the bass on a strap.
The specifications are as follows:
34" Scale
Fretless Moses Graphite Neck
Alder Body
Active EMG J-Pickups
Passive Electronics
Steinberger D-Tuner Bridge
Uses standard strings
Refinished Body (Nitro)
Volume - Volume - Tone
(I hope that it's equipped with proper round-wound strings and none of this "flatwounds on a fretless" nonsense. With a graphite neck there's absolutely no excuse for those tone killing strings.)
This very rare
Klein fretless bass
is currently available for sale via our good friends at
Vintage & Rare
and is priced at €6800.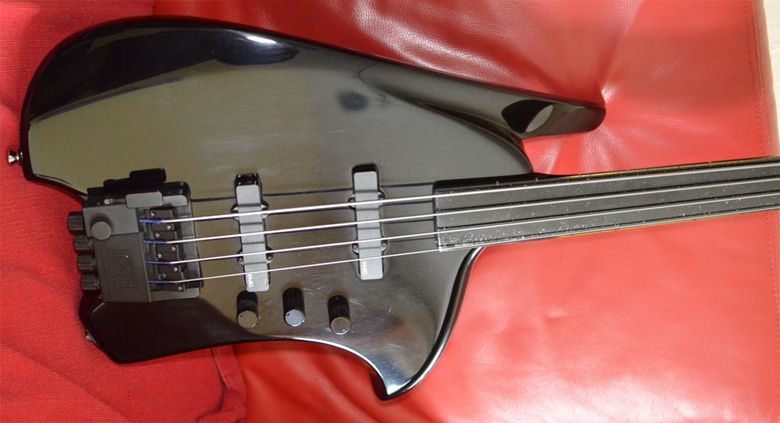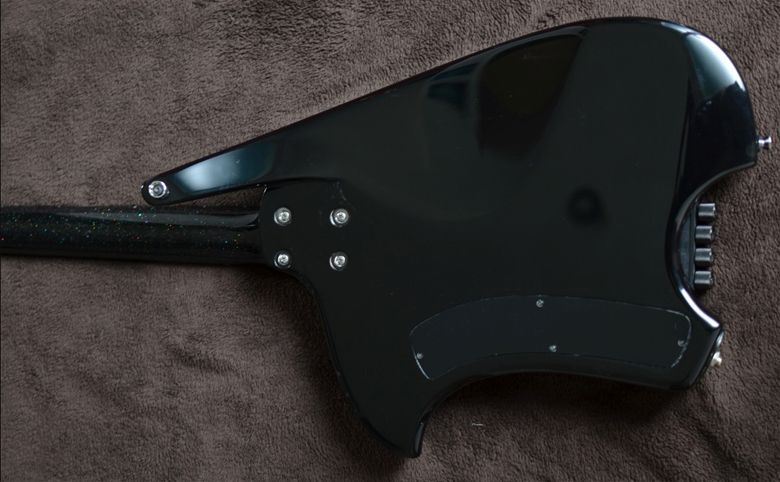 G L Wilson
© 2012, Guitarz - The Original Guitar Blog - now in its 10th year!