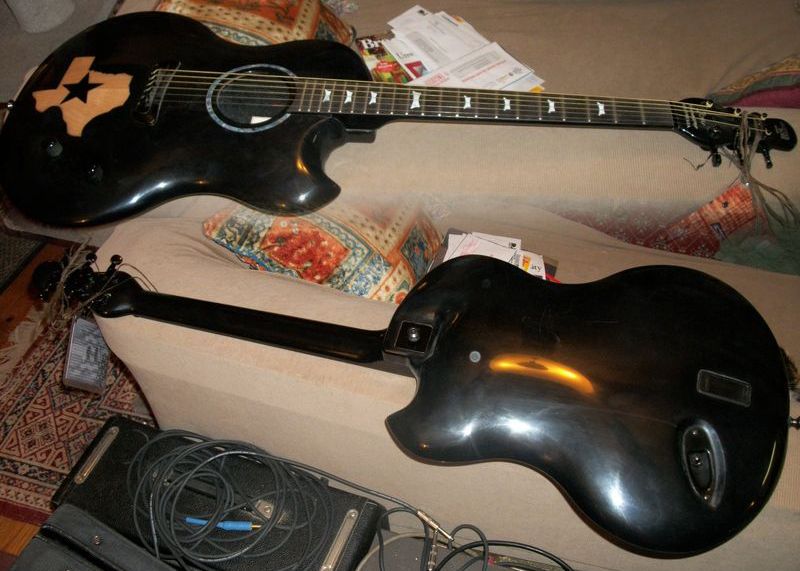 Acoustic don't get much curvier than this. It's a
Jon Kammerer Glitter Rose series 6-25G electro-acoustic guitar
, and despite its black finish is not made from carbon fibre or some high density plastic, but is of maple construction with an ebony fingerboard. The guitar is fitted with an L.R. Baggs Element pickup. The innovative, patented parabolic design is said to increase structural strength and durability, yet maintain tonal projection while reducing the size/weight of traditional acoustic guitars.
Currently being auctioned on eBay with bidding at $267 at the time of writing this blog post and just over 18 hours to go.
G L Wilson
© 2011, Guitarz - The Original Guitar Blog - now in its 10th year!