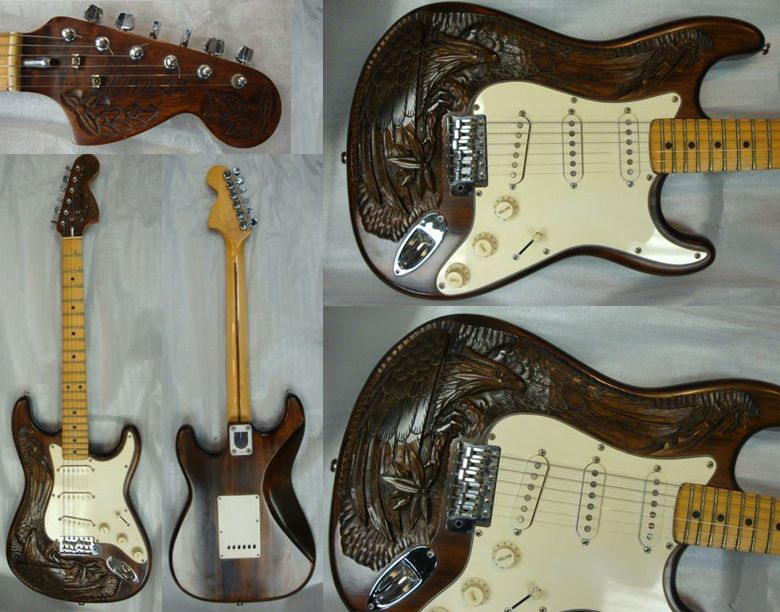 In February 2009 we looked at a
Univox Eagle P-Bass
, and here we see its 6-string counterpart, the
Univox Eagle Strat
which is currently being offered for sale on eBay with a starting price of $499. A product of Japan's now legendary
Matusmoko
factory this late 1970s walnut-bodied beauty is a close relation of the
Aria Pro II Dragon Strat
which we have also looked before.
If you're on the lookout for a Strat but at the same time want something a little bit different from the norm, you could do a lot worse than to buy one of these, but be aware that they don't come up for auction too often. Having had played a friend's Dragon Strat years ago I can personally atest to the fact that they feel and sound great.
G L Wilson
Guitarz - The Original Guitar Blog - now in its 9th year!