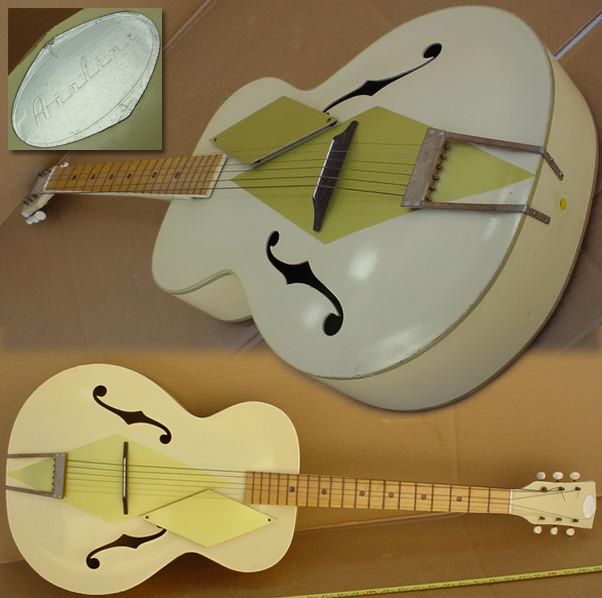 Further evidence that you can't always believe what you read on eBay. The seller of this gloriously Art Deco-looking
Airline archtop
obviously hasn't done his/her homework when listing this guitar on eBay, claiming it is from the 1940s. Although now revived by Eastwood Guitars, originally Airline was a brandname of the Valco Manufacturing Company for guitars sold through Montgomery Ward mail order between 1958-1968.
By the way, although this guitar looks fine in the above images, photos on the eBay listing showing the rear of the guitar tell a sadder story. The neck/body join needs some serious repair work.
G L Wilson
Guitarz - The Original Guitar Blog - now in its 9th year!