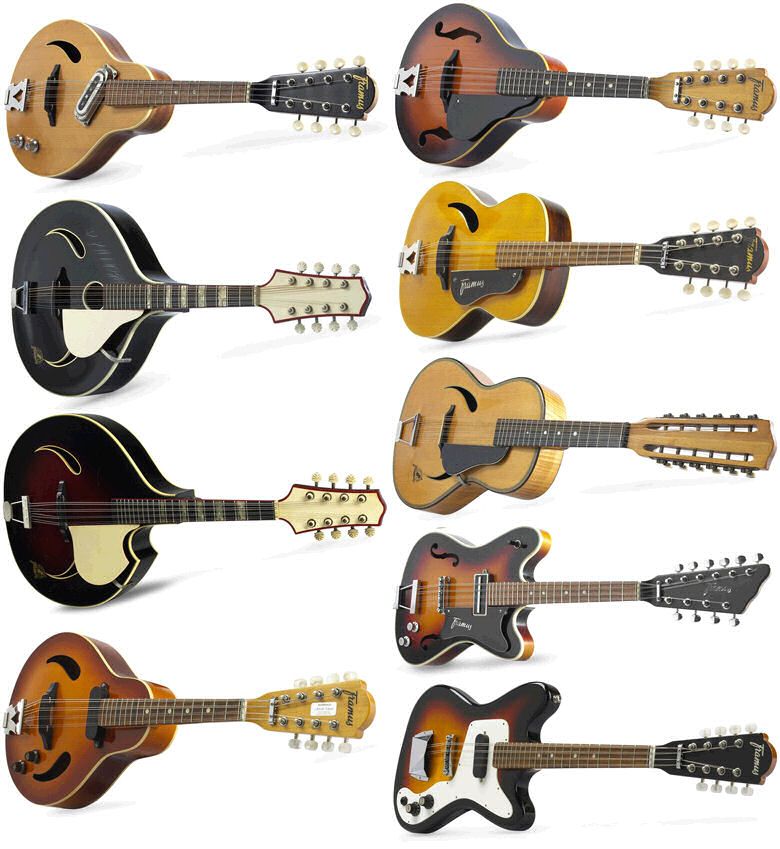 Martin Niggemann writes:
I just stumbled upon a recent addition to the Framus vintage archives you might be interested in: the mandolin section. Apparently they made a couple of high-end electric/acoustic mandolins that were modelled on their famous jazz and electric guitars, e.g. the Black Rose, Television/Hollywood, etc., but with a twist!

I never came across any of these on eBay, so I suppose they are quite rare.

Cheers from Germany,
Martin
Thanks for that, Martin. I never knew that these existed either. I note also that there are 10-string and 12-string mandolins (each with 4 courses of strings in pairs and/or triples) as well as the more familiar 8-strings. I really like the solid-body electric - it's a much more pleasing shape than the more usual Fender Mandocaster.
G L Wilson
Guitarz - The Original Guitar Blog - now in its 9th year!