guitarz.blogspot.com: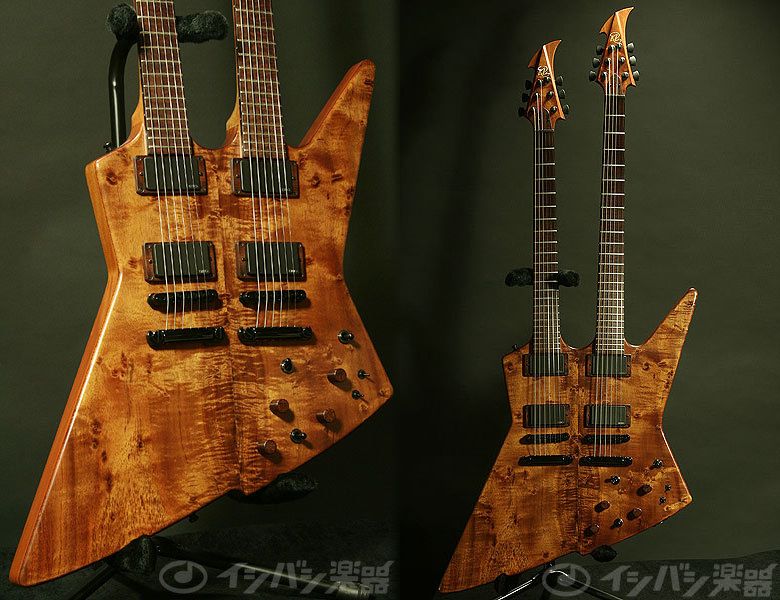 Instruments like this Kenneth Lawrence doubleneck Explorer - with two six-string necks, 24.75" and 27.75" (baritone) respectively - are certainly very impressive looking creations. This particular guitar is currently being offered for sale on eBay with a Buy It Now price of $18,250.00. The body is made from mahogany topped with premium Hawaiian Koa, and accented here and there with the same plus snakewood for the knobs and pickup rings. It certainly makes for a very eye-catching instrument.

And yet...

Apart from the almost certain likelihood that it's quite an impractical guitar (how often would you need both necks on the same song?) and is almost certainly monolithically heavy, there's something about the guitar that positively screams "Do not touch!" And at that price I think I'd be scared to touch it. I get the feeling that it's not so much a guitar but more a very expensive work of art or else a showpiece demonstrating the luthier's craft. One can imagine that here is one guitar destined to spend its life inside a glass display cabinet - and that's a shame.

G L Wilson

Guitarz - The Original Guitar Blog - now in its 9th year!